Home Cycling Family-friendly bike rides
Family-friendly bike rides in Richmond Park
The main Tamsin Trail is the most popular track for cycling around Richmond Park but there are more interesting (and shorter) routes for families with young children which also avoid the steep hills.
A short, 5 mile bike ride suitable for families
This perimeter, Tamsin Trail, is a 7mile (11km) shared path with walkers so can be very busy - especially at weekends. This shorter bike ride is much better suited to families with children and it passes some interesting locations where the famout Richmond Park deer are generally grazing.
Bike ride route description
This family bike ride starts at Pembroke Lodge (near Richmond Gate) where there are public toilets, cafes, a little visitor centre and the famous view of London from King Henry's Mound.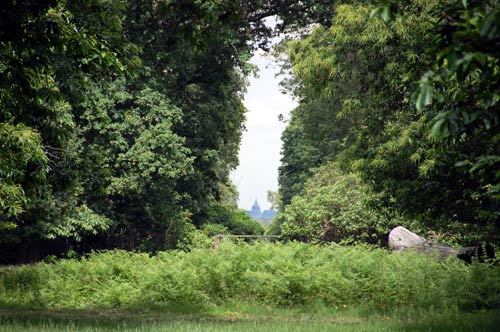 Start by leaving the lowest end of the car park on the main Tamsin Trail heading downhill. Immediately on your right are great views towards Kingston and the North Downs.
Continue, down the Tamsin Trail until you reach the road cross-roads. Cross the main road onto the wide, flat car-free road which passes the Isabella Plantation on your right.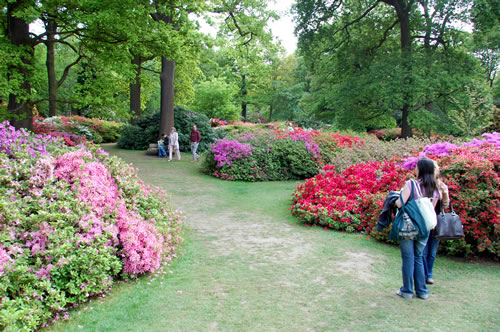 Watch out for red deer either side of this road.
At the next junction, there is another cafe. There are often herds of deer over the road here where people fly the kites.
Turn left and continue up the slight hill towards the Richmond Ballet School at White Lodge which was featured in film Billy Elliot.
As you come down the other side of the hill, you can often see fallow deer grazing on the rugby pitches.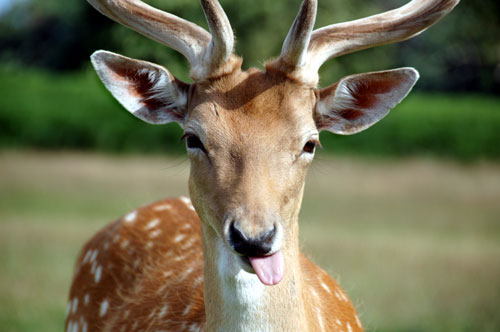 At the next junction, cross the main road again and join the gravel path leading up to Sheen Gate.
At Sheen Gate, rejoin the Tamsin Trail all the way back to the car park at Pembroke Lodge.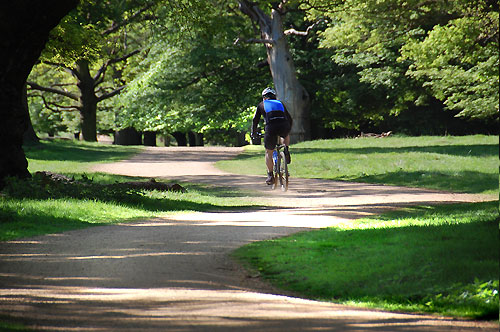 Need any new cycling gear or clothing?
Also see road cycling in Richmond Park