Home Photos Deer preparing to rut
Deer stand-off during rutting season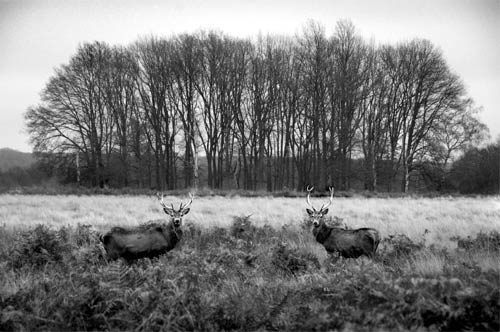 It look rather a long time for these two stags to move into such a symmetrical composition during their rut in the build up to the autumn rutting season in the middle of Richmond Park.
More photos of deer in Richmond Park.
View the exact locations where I took these photos of Richmond Park and Richmond.
Camera equipment
Steve uses Nikon cameras. Take a look at the latest digital cameras at Amazon.