Home Eating & Drinking Cafes and snack bars in Richmond Park
Cafés in Richmond Park
There are a handful of snack bars in the car parks around Richmond Park along the Tamsin Trail walk.
The Broomfield car park near the Isabella Plantation does good bacon butties and hot drinks.
There is usually an icecream van near the Kingston gate in the car park there.
There is a large cafe in the Roehampton car park offering snacks and drinks, next to the bike hire hut.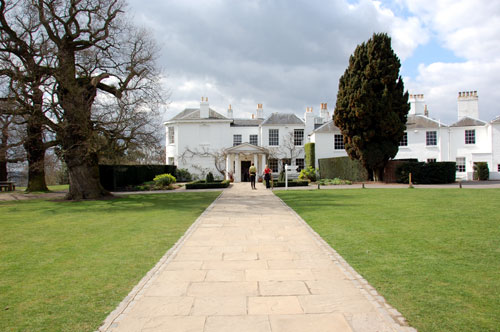 The best place to eat in Richmond Park is the Pembroke Lodge café near Richmond Gate. They have a buffet style cafe within the house and a lovely large patio with great views out over South West London and Surrey. There is also a popular snack bar outside the gate offering homemade ice creams and bacon or sausage rolls.
Want something more substantial to eat?
You will have to leave the park for a proper meal but you won't have to travel far as there are a number of restaurants and good pubs in Richmond offering hearty pub lunches?
View hotels near Richmond Park.
View walks Richmond Park.