Home Photos A herd of deer in Richmond Park
A herd of Red deer in Richmond Park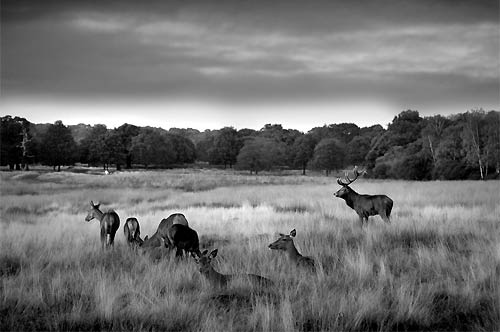 This Red deer stag had rounded up his does and was standing guard over his herd during the rutting season in autumn.
More photos of deer in Richmond Park.
View the exact locations where I took these photos of Richmond Park and Richmond.
Camera equipment
Steve uses Nikon cameras. Take a look at the latest digital cameras at Amazon.