Home Running in Richmond Park
Running in Richmond Park, London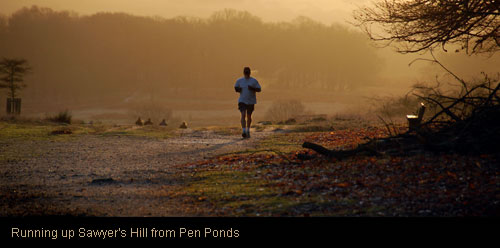 Running around Richmond Park is very popular - especially at weekends. Most runners run around the edge of the park on the man-made perimeter Tamsin Trail, but this is a shared path with cyclists and walkers (and dogs!) so can be quite disruptive.
How long does it take to run around Richmond Park?
The Tamsin Trail is 7.35 mile (11km) long and takes about an hour to run around the whole lap.
If you get tired you can usually cut straight through the middle of the park saving about 1 mile (1.6km) off your jog, but navigating through the centre of the park can be tricky as there are few direct tracks.
Interactive map of the Tamsin Trail running route
What is the surface of the Tamsin Trail like?
The Tamsin Trail is a hard-packed sandy and stoney man-made trail and is good to run on. It has recently been resurfaced so some parts on the hills and corners can be quite loose so be careful on the steeper hills like Broomfield and Dark Hill (inbetween Kingston and Wimbledon gates).
How hilly is the park?
Approximate profile of hills jogging anti-clockwise around the park from Richmond Gate:

Are there other good running routes in Richmond Park?
As a runner you can go pretty much anywhere in the park but watch out for the deer resting in the ferns in late summer and early autumn!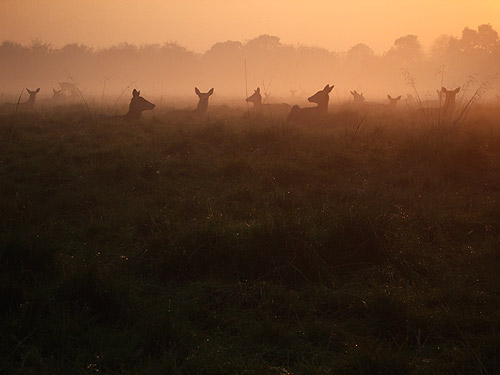 If you prefer road running then the car-free roads through the centre are quiet and ideal for speed work.
Otherwise, just pick a path and head out in a loop.
Running routes near Richmond Park
Keen runners can also link in a run around Wimbledon Common or do some hill training up and down Richmond Hill terrace in front of the Roebuck pub.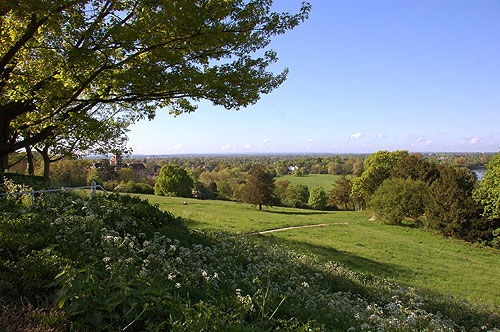 Walking routes in Richmond Park