Home Pembroke Lodge Pembroke Lodge in Richmond Park
Pembroke Lodge in Richmond Park
Pembroke Lodge is one of the main and busiest places in Richmond Park.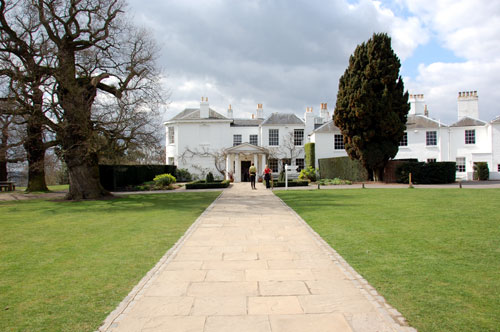 Pembroke Lodge is a recently refurbished Georgian Mansion right on the edge of Richmond Hill inbetween Richmond Gate and Ham Gate. The lodge has 11 acres of lovely landscaped gardens with picnic benches and plenty of places to picnic in the shade with small children or babies.
Pembroke Lodge also contains the famous protected view of St Paul's Cathedral in Central London from King Henry VIII mound.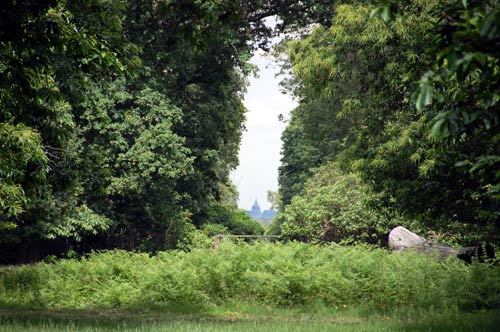 Places to eat in Pembroke Lodge
Pembroke Lodge has the most choice anywhere in Richmond Park when it comes to getting some food and drink.
Through the front door is the newly refurbished canteen/cafe with a buffet style display of pre-packaged sandwiches and baguettes as well as cakes and drinks etc., which you can eat on the lovely patio at the back with stunning view towards the North Downs.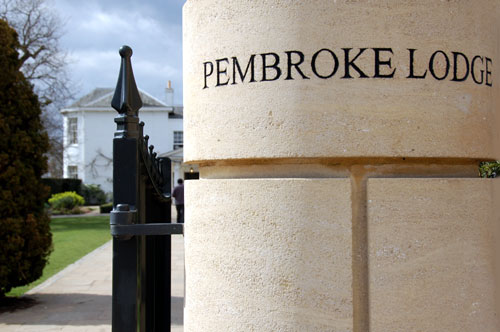 Outside the main gate, on the Tamsin Trail is the very popular food hut serving delicious ice creams, hot and cold drinks as well as the ever popular bacon and sausage butties.
View other places to eat near Richmond Park or places to stay in Richmond.
Or, check out some walks in Richmond Park for after your lunch.