Home Walks How to get from Richmond station to Richmond Park
Walking from Richmond station to Richmond Park
The walk through Richmond town centre, along the river and up Richmond Hill to the park is very beautiful and offers a couple of different routes.
Walk summary
Length 1.5 miles to Richmond Park (one-way)
Difficulty Moderate - almost all uphill
Refreshments Lots of cafes at the start in Richmond town centre
Highlights Richmond town centre. The river. Views from Richmond Hill.
Richmond Bridge seen from East Twickenham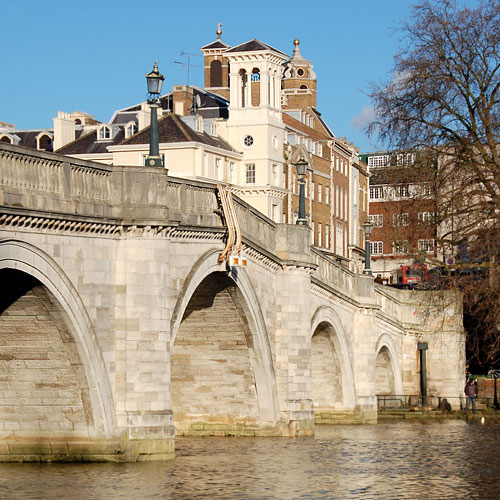 Map of how to get to Richmond Park from Richmond station
Directions from Richmond station
Turn left out of Richmond station and walk down the main shopping street (The Quadrant).
Continue straight until you have House of Fraser on your right. The road takes a turn to the left and starts to climb up Richmond Hill towards Richmond Park.
At this point you have a choice. The quickest way to walk to the park is straight up Richmond Hill, but you may want to go along the River Thames path, across Petersham Meadows and up through Petersham Park (opposite the Dysart Pub in Petersham).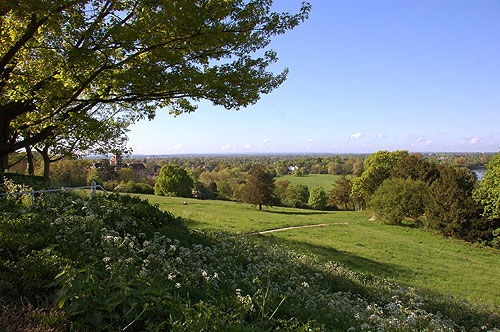 Camera equipment
Steve uses Nikon cameras. Take a look at the latest digital cameras at Amazon.