White fallow deer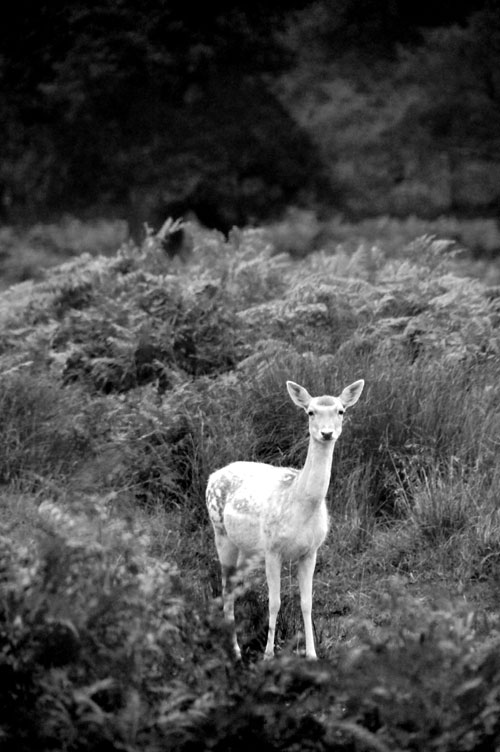 This cute little white fallow deer had strayed away from the herd and was very inquisitive to see what I was doing. After a few minutes of cocking his head back and forth he bounced back over to the safety of the herd.
View the exact locations where I took these photos of Richmond Park and Richmond.
Camera equipment
Steve uses Nikon cameras. Take a look at the latest digital cameras at Amazon.