Home Photos Stag protecting his hareem in autumn
Stag protecting his hareem in autumn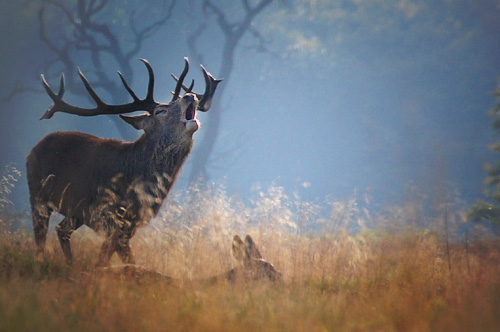 This classic image of a bellowing stag was during the autumn rutting season in Richmond Park, near the Isabella Plantation. The deer calls were heard coming from all directions and this stag was holding his ground and his does.
More photos of deer in Richmond Park
View the exact locations where I took these photos of Richmond Park and Richmond.