Red deer stag in the snow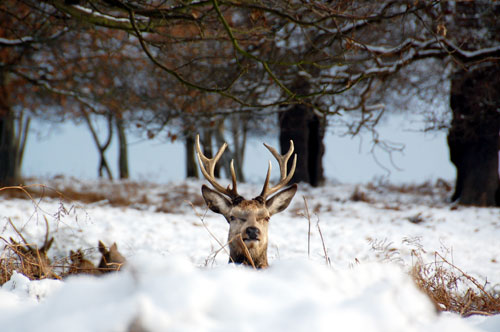 I just loved this charismatic stag poking his head above a snow drift in Richmond Park. It looked like he was keeping watch while his hareem rested just behind him.
View the exact locations where I took these photos of Richmond Park and Richmond.
Camera equipment
Steve uses Nikon cameras. Take a look at the latest digital cameras at Amazon.