Home Photos Deer on a winter morning
Deer on a winter morning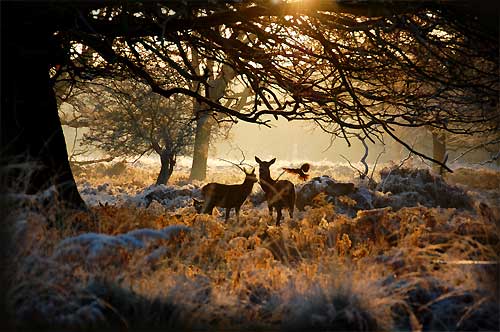 This Disney-like deer scene was captured very early one winter morning in Richmond Park. Winter mornings are by far the best time to photograph deer as the warm light is just breaking the tree-line and the deer are still active.
More photos of deer in Richmond Park
View the exact locations where I took these photos of Richmond Park and Richmond.
Camera equipment
Steve uses Nikon cameras. Take a look at the latest digital cameras at Amazon.