No bathing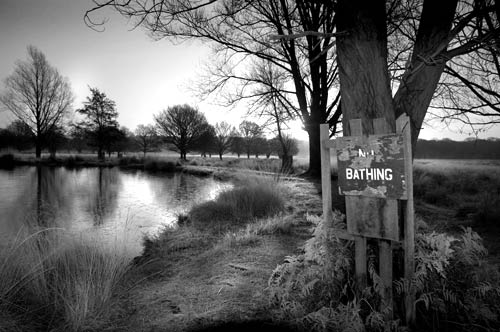 This pond is close to the Pembroke Lodge car park. I visit it often as it changes a lot throughout the seasons, providing excellent reflections on still days and atmospheric moodiness on winter days.
More landscape photos of Richmond upon Thames
More photos of signs around Richmond
View the exact locations where I took these photos of Richmond Park and Richmond.