Home Photos Cyclist biking past red deer stag
Cycling past a stag in Richmond Park
This print is currently available to buy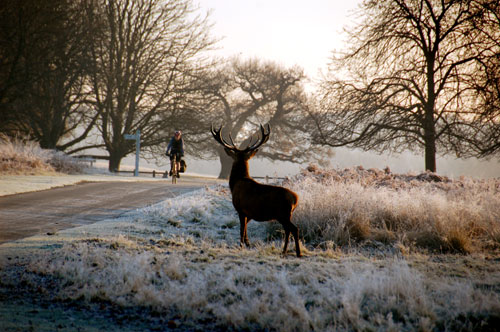 The cycling path through the centre of Richmond Park is very flat and is always a good place to see the deer.
| | | |
| --- | --- | --- |
| | One of the best and easiest online bike shops. I get almost all my cycling gear from here. | Check prices |
| | Like Wiggle, Chain Reaction Cycles has incredibly cheap bike gear. Always worth checking and fast delivery too. | Check prices |
| | A top quality bike shop with a good choice online. Often have lots of bikes in the sales from previous years. | Check prices |
| | Top quality cycle gear at good prices. | Check prices |
More photos of deer in Richmond Park
View the exact locations where I took these photos of Richmond Park and Richmond.